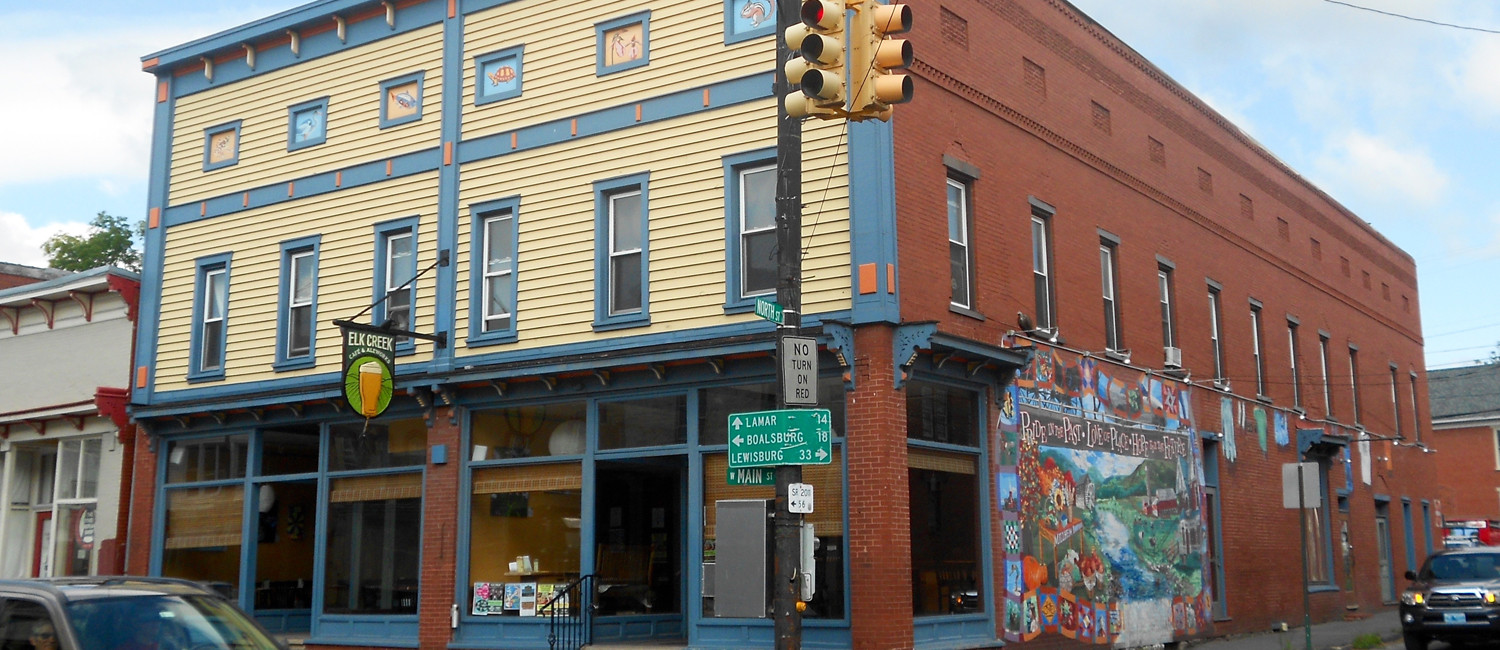 About Millheim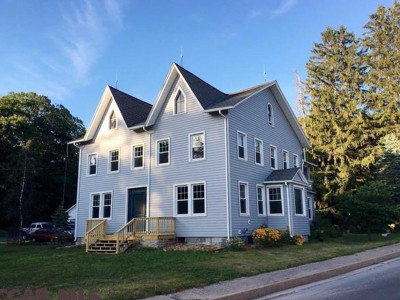 Millheim is a borough in Centre County and is located in Penns Valley, approximately 30 miles east of State College. The borough has a total area of 1.3 square miles. With a rural, small town atmosphere, this town is a much-loved home to around 900 people. The streets are lined with trees and the houses are uniformly set back from the roads. Many homes have landscaped yards with beautiful gardens and the buildings are well-maintained. The town offers quaint craft shops, restaurants (such as Elk Creek Café), a volunteer fire company, ambulance service, community swimming pool, and banking facilities.
The town was named Millheim, meaning "Home of the Mills", for having a mill house situated along Elk Creek. The mill's raceway still flows through the downtown area. The Millheim Historic District, which includes 176 buildings, was listed on the National Register of Historic Places in 1986. The settlement of the town was part of the western land speculation movement of the late 1700's. Its location was chosen for the rapidly flowing water source of Elk Creek, which provided the power necessary for the establishment of industry. The owner of the land, to make his investment profitable, had to make the area accessible to prospective settlers. In 1771, he cut a narrow road from Fort Augusta in Union County through Penns Valley to Spring Mills and on to Potter's Mills. This road, with the exception of Indian trails, was the first road to be cut west of the Susquehanna River through central Pennsylvania. Millheim's history as a planned village began afterward in 1797 with the laying out of the formal town plan.
Notable locations in Millheim include Elk Creek Café - a restaurant, brew pub, and music venue that focuses on fresh and local food; a weekly farmers market, managed by local farmers from the surrounding rural areas; Bremen Town Ballroom, formerly Brownies Tavern – an event venue offering kitchen custom woodwork, and charm; and many other quaint and cozy locations such as coffee shops, art galleries, and more!
Communities

In Centre County
Properties by Price Range
Active and Pending Property Counts
Median Market Price

$347,500
Average Market Price

$387,450
Average Days on Market

76