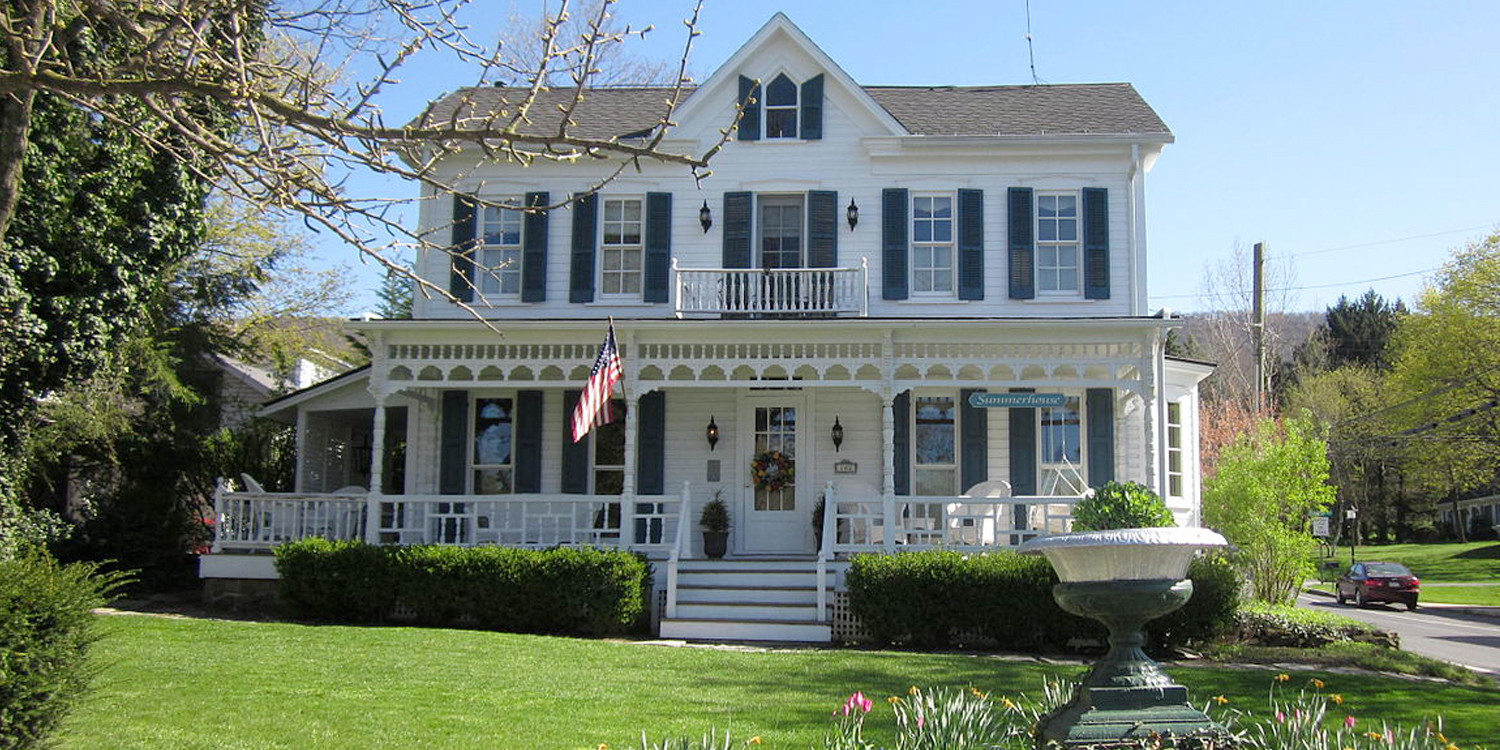 About Boalsburg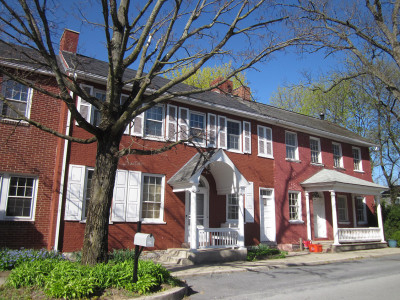 Boalsburg is a historic village located in southern Centre County, just below State College. The town has a total area of 5.8 square miles and is centered on PA Route 45 and US Route 322. Spring Creek flows through Boalsburg and the Tussey Mountain Ski Area is located on the eastern edge of the town.
The name "Boalsburg" comes from the Boal family that settled the area. The 5th generation of the family, Col. Theodore Davis Boal, married a descendant of Christopher Columbus and brought the Columbus Chapel from Spain to the Boal Mansion. Both are open to the public. The village was originally on the main road for travelers from Philadelphia to Pittsburg Boalsburg, with the David Boal tavern (now known as Duffy's Tavern) that housed travelers still standing to this day, still serving as the local restaurant and pub where "everyone knows your name!"
Each year Boalsburg, the birthplace of Memorial Day, celebrates the holiday with a parade, community walk to the cemetery, speeches, reenactments, and more! In addition to these festivities, visitors and locals delight in visiting the People's Choice Arts Festival each summer, Tussey Mountain Ski and Recreational Area, local vineyards, and a local farmers market managed by farmers from the surrounding areas. The Boalsburg "Diamond" is a quaint area where visitors love to stop in shops and restaurants. Boalsburg is home to the Pennsylvania Military Museum. The Boalsburg Historic District and Hill House were added to the National Register of Historic Places in 1977, with the Boal Mansion being added the following year.
Boalsburg's charming cultural atmosphere will quickly steal your heart. You'll be sure to find a great home – whether on the Victorian Main Street in the heart of the town or in the quiet side streets.
Communities

In Centre County
Boalsburg
Market Snapshot
Properties by Price Range
Active and Pending Property Counts
Median Market Price

$168,750
Average Market Price

$278,335
Average Days on Market

97